Mindfulness Meditation Workshop
Location :

Buddhist Library

Start Date and Time :

04/07/2017 07:00 pm

Finish Date and Time :

08/08/2017 09:00 pm

Event Speaker :

Dr Chien Hoong Gooi

Enquiries or Contact :

info@buddhistlibrary.org.au 02 9519 6054

Organising Entity :

Buddhist Library
Description
Registration closed. This workshop is full. To go on waiting list, please email info@buddhistlibrary.org.au we will inform you if anyone drop out.
This workshop is an introduction to the Buddhist practice of mindfulness and insight meditation. The workshop is structured especially for beginners and can also be suitable for meditators with some experience to continue developing their experience in the mindfulness and insight meditation traditions.
Those who have previously completed the same course with the speaker can drop in for individual sessions to support your meditation practice. New participants are required to attend all six sessions, as the material for each session builds and expands on material from the previous sessions.
Each session of the workshop includes teachings on topics relating to mindfulness and also guided meditation practice, including sitting, walking and daily life meditation practices. The amount of in-session practice time increases over the workshop in a graded manner.
6 x Tuesday 7pm – 9pm
4th July
11th July
18th July
25th July
1st Aug
8th Aug
Speaker's Profile: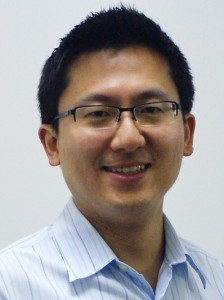 Dr Chien Hoong Gooi is a teacher of Buddhism and Buddhist meditation in the insight and mindfulness traditions. He previously served as the Buddhist Chaplain at the University of NSW and is currently a member of the governing board for the Buddhist Library. Chien is a Clinical Psychologist by profession.
All Sessions by Dana (donation).
Dana is the traditional practice of generosity, the extending of one's goodwill, which is fundamental to Buddhism and other spiritual traditions. The teachings flourish in an atmosphere of generosity and gratitude, and these qualities in turn support the growth of wisdom and compassion in the practitioner. The instructions and guidance for this course are offered without requesting a specified fee and it is up to individuals to determine the amount of dana they would like to offer. It can sometimes be easy to become confused when we are new to this and we wonder "how much should I give?" This is a relevant question in the material economy but an appropriate dana cannot be prescribed but requires sensitivity to its intent and awareness of the costs and expenses associated with organising a course (e.g., administrative & venue costs).
Registration
Registration closed. This workshop is full. For waiting list, please email info@buddhistlibrary.org.au we will inform you if anyone drop out.